Join as part of a longer tour of Swedish fortifications with your own transportation (rental car).
Tour day-per-day
2 June – Travel day to Boden.
3 June – Half day Boden, Vuollerim battery.
4 June – Half day Boden, Kamlunge battery.
5 June – Siknäs battery, return to Stockholm Arlanda and back home.
2 June 2022
You make your way to Luleå and are ready to join the group in the morning of 3rd June. The rest will stay at the Quality Hotel in Luleå. The night between 2nd and 3rd June is not included in the price but can be added for 695 SEK, single room.
3 June 2022
Breakfast followed by a full day in Boden, the only true fortress of Sweden. Five bed-rock forts defended the area, Rödbergsfortet is still visible on the inside. Lunch included during the day. Rödbergsfortet has still 12 cm guns m/24 and 8,4 cm m/47 guns present as well as a training battery of 12 cm m/24.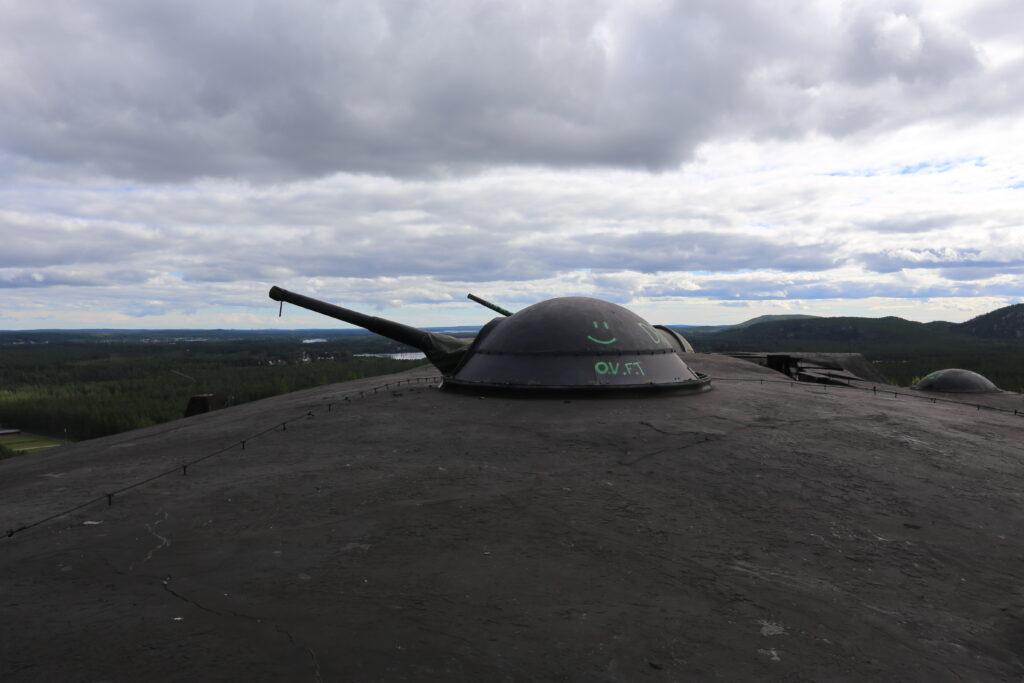 We'll continue the days with a tour of at least a few more forts, minor emplacements, a balloon hall, a radio bunker and many km of anti-tank "dragon-teeath" and if we have the time a look at the military museum of Boden, with mainly army vehicles.
During the day we'll take an hours drive north-west to Vuollerim where a fort was made in the 1960s with an ex-navy 15,2 cm m/12 ex-navy twin-turret. This site has been a museum for a few years but is now without a tenant. Depending on the situation we might have to just look outside, hopefully have a tour before heading back to Boden. Stay at Quality Hotel in Luleå.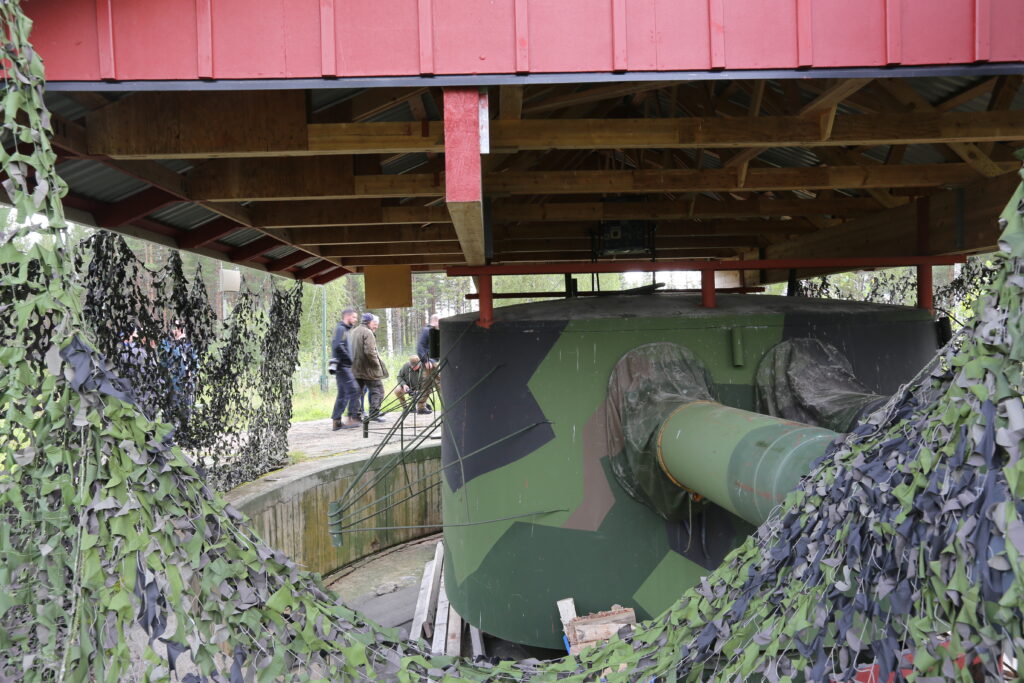 Included: Breakfast, entrance to all sites in Boden and Vuollerim. Hotel single room. Lunch.
Not included: Transportation and dinner.
Level of difficulty (1-5): 4 – Around 3 km of walking during the day. 10-11h day, 2h in transport. Stairs, semi-lit rooms.
4 June 2022
Half-day in Boden and then transfer to Riverside Inn close to Kamlunge. With a great collection of Cold War vehicles and memorabilia we can easily spend half a day here together with the Kamlunge battery with two ex-navy 15,2 cm guns in the middle of the forest. Dinner in the evening.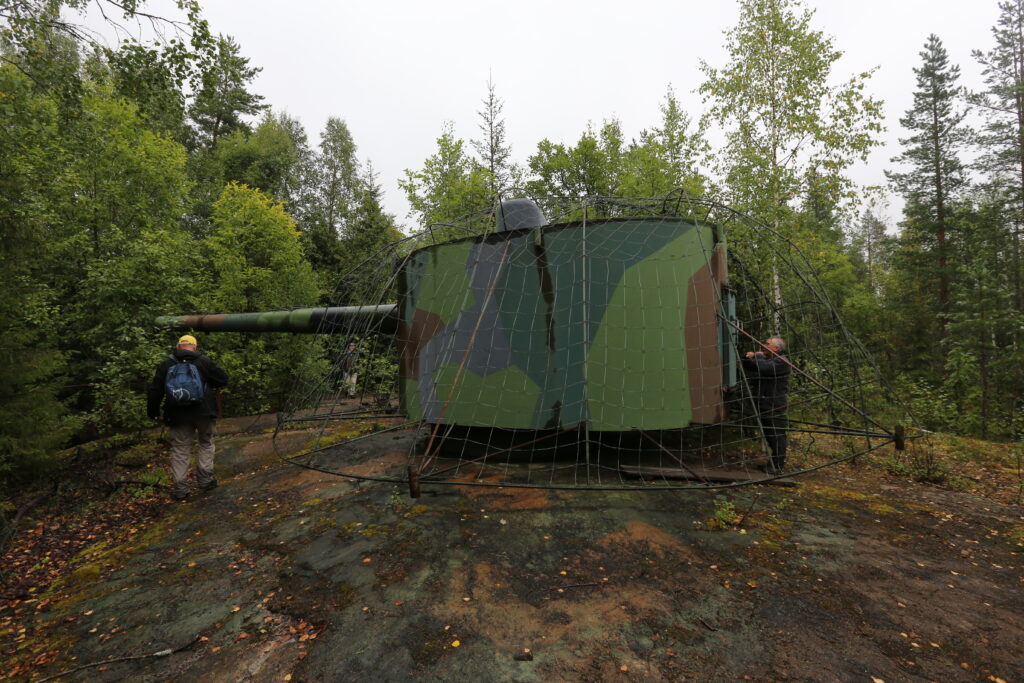 Included: Breakfast, entrance to one battery. Dinner and hotel single room.
Not included: Transportation and lunch.
Level of difficulty (1-5): 3 – Around 2-3 km of walking during the day. Stairs, semi-lit rooms, tight spaces.
5 June 2022
A short transportation takes us to Siknäs battery, originally with eight 15,2 cm m/03 guns in four twin-turrets, also ex-navy. Today one turret is preserved externally and one internally.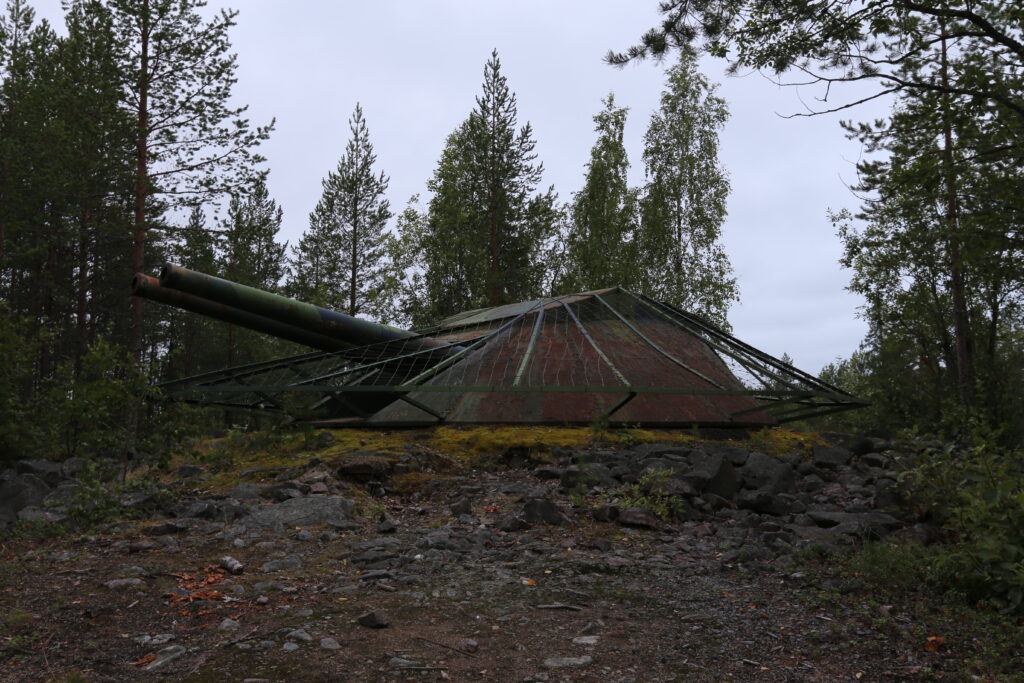 Flight från Luleå in the afternoon.
Earlies possible flight to Stockholm (ARN): SAS 14:20, Norwegian 15:15
For international connections you have to pick-up luggage from domestic flight and check-in at international desks and clear security check. Allow at least 2 hours, for transatlantic connections 3 hours.
Included: Breakfast.
Not included: Lunch, transportation, flight from Luleå.
Level of difficulty (1-5): 2 – The musuem are lit and have only minor parts that are tight in space.
Prices:
The price does not include transportation to and from Luleå.
Changes in price due to unforeseen circumstances will be added to the price below and will be addressed as soon as possible. Example can be that a hotel closes due to aftermath of the pandemic.
For members of both FSG and CDSG that wants to join both trips there is a special price that includes both tours.
This tour costs 3.900 SEK including swedish tax. (Discount of 550 SEK for part of twin/double room)
Booking or interest in booking:
Should always start with a contact with lars@bunkertours.se, subject: Boden-tour. The sooner the better with your intent.
There is a booking fee of 1500 SEK that should be payed to bunkertours.se to secure a place on the trip. Payment can be made via paypal or bank transfer.
Payment of the total amount should be made latest seven weeks before the trip starts. Payment can be made via paypal or bank transfer.

Pandemic and cancellation:
Bunkertours.se can not be responsible for flight tickets or other expenses outside Sweden.
Some of the sites are not usually open to the public and can therefor be subject to cancellation.
Insurance:
Bunkertours does not have a special insurance that handles cancelled transportation or events/guided tours. The traveller should have adequate insurance for travelling in Sweden.
Good to know:
Lunches will usually be sandwiches or similar from local supermarkets at the travellers own expense and purchase.
On some nights we will eat at the same place, otherwise there will be suggestions on various places in different price categories. Google is also good to suggest restaurants. At places with limited options tables will be preliminary booked for everyone in advance.
Minibus travels as well as rental car travel mean a lot of lifting and carrying luggage. To be able to handle luggage, please try and cope with one check-in luggage and a smaller for camera etc.
List of things to bring will be distributed well before the trip.
Some days will be longer than others, some will have a higher tempo than others.