update:
Draft 14 July 2021, subject to changes.
Tour day-per-day
6 June: Full day Gothenburg with Oscar II fort and Gotiska battery
7 June: Travel to Helsingborg, visit to battery Helsingborg and travel to Copenghagen airport.
6 June 2022
This is an extension of the CDSG tour to Sweden and a flight from Luleå should be taken on the previous evening. Hotel in Gothenburg and travel arrangements from the airport is included as well as transport to Oscar II fort for todays National Day celebrations. We'll spend most of the day here, with salute firing of 24 cm, 15 cm and 57 mm guns as well possibillity to explore the fort and the Götiska batteriet close by.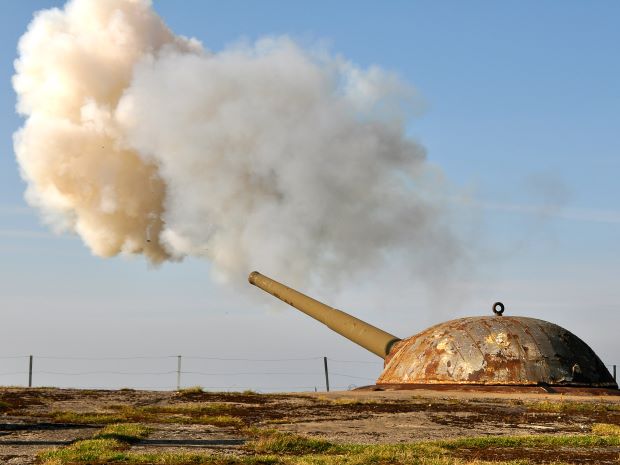 Included: Hotel single room for two nights in Gothenburg, transports and entrance to Oscar II fort.
Not included: Lunch and dinners.
Level of difficulty (1-5): 3 – walks during the day in and above the fort.
7 June 2022
After breakfast we will board the first available train to Helsingborg. After a direct trip we'll have transport out to Beredskapsmuseet, a museum around a 15,2 cm costal battery m/40. One of the guns is preserved with a glass cover to protect it.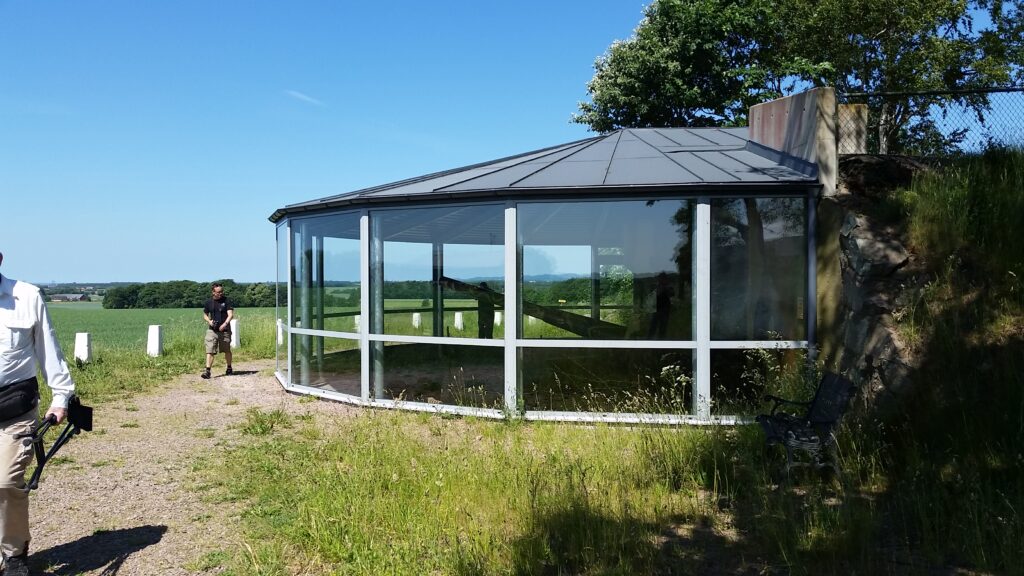 After a few hours we'll continue the train journey to Copenhagen airport for the possibillity for evening flights or an overnight stay for morning flights. Train arrives Copenhagen airport 18:22.
Included: All transports, entrance to Beredskapsmuseet.
Not included: Lunch and dinner.
Level of difficulty (1-5): 2 – Small amount of walking at the museum. Around 5h of the day in transport.
Prices:
The price does not include the domestic flight from Luleå in the start of the trip.
The prices are calculated on the scheduled tour for 2021 and are subject to some changes when the tour is getting closer.
Price is calculated on single room. If you can and want to share, please indicate that. At most night that will be an option with a reduction in price.
Changes in price due to unforeseen circumstances will be added to the price below and will be addressed as soon as possible. Example can be that a hotel closes due to aftermath of the pandemic.
The is an addition to the CDSG tour and can not be done without the previous tour.
This tour costs 4.600 SEK including swedish tax. (discount
(was 4.000 in 2021, due to less number of people)
Booking or interest in booking:
Should always start with a contact with lars@bunkertours.se, subject: CDSG extension tour. The sooner the better with your intent. A confirmation from CDSG that you are a member will be done.
Payment of the total amount should be made latest seven weeks before the trip starts. Payment can be made via paypal or bank transfer.
Questions that you think will benefit others can be made here as well.
If attendees are less than 7 to this trip, bunkertours.se will add local non-CDSG members to join.
Pandemic and cancellation:
Bunkertours.se can not be responsible for flight tickets or other expenses outside Sweden.
Some of the sites are not usually open to the public and can therefor be subject to cancellation.
Insurance:
Bunkertours does not have a special insurance that handles cancelled transportation or events/guided tours. The traveller should have adequate insurance for travelling in Sweden.
Good to know:
Lunches will usually be sandwiches or similar from local supermarkets at the travellers own expense and purchase.
On some nights we will eat at the same place, otherwise there will be suggestions on various places in different price categories. Google is also good to suggest restaurants. At places with limited options tables will be preliminary booked for everyone in advance.
Coach travels as well as rental car travel mean a lot of lifting and carrying luggage. To be able to handle luggage on coaches and in cars, please try and cope with one check-in luggage and a smaller for camera etc.
List of things to bring will be distributed well before the trip.
Some days will be longer than others, some will have a higher tempo than others.