update:
2 February: A bit lower price for the tour
28 January; updated schedule for 22nd.
Draft 16 January 2021, subject to changes.
Tour day-per-day
21 August: Arriving Copenhagen.
22 August: Copenhagen Sea forts.
23 August: Travel to Karlskrona with visits in town.
24 August: Aspö full day.
25 August – Travel to Nyköping. Visit Nyköping hus castle and Cold War Femöre battery.
26 August – Landsort 15,2 cm m/98 and 12 cm m/70
27 August – full day around vaxholm area
28 August – Siarö fortress and Arholma 10,5 cm m/50 battery.
29 August – return to Stockholm Arlanda and back home.
21 August 2021
Arrive Copenhagen airport at your own time and transport to Zleep Hotel Copenhagen Arena. Hotel (for two night). The hotel is close to a Metro line for transports during the days in Copenhagen.
Included: Hotel single room at Zleep Hotel Copenhagen Arena.
22 August 2021
After breakfast a Coach trip to Charlottenlunds fort just north of the city. The fort is nowadays a camping ground with up to 12 29 cm howitzers still present.
At 11:00 we'll have a short water taxi trip out to Tre Kronor sea fort in the inlet to Copenhagen. We'll have around 1½ hour on this island before the boat takes us back to the mainland and another water-taxi out to Middlegrund sea fort and later Flak fort. At Flak fort we'll have a evening dinner before returning to the main land around 20:30.
Included: Coach, Water-taxis, guided tours on the sea forts and dinner. Hotel single room at Zleep Hotel Copenhagen Arena.
Not included: Lunch and Metro card. Drinks at dinner.
23 August 2021
After breakfast Metro transport to the Kastrup station for a railroad trip to Karlskrona, Sweden. Direct trip from 08:47 to 12:12.
Installation at a hotel in town followed by a town tour with numerous older remains of the main Swedish Navy ahrbour sine the 17th century, an UNESCO World Heritage for that reason. Visits will include a major civil defence shelter and a railway tunnel used for military purposes. If time a vistit to the Swedish Navy museum that at the time will have displays of the "Whiskey on the rocks" Soviet submarine incident in October 1981.
If possible a visit to Västra Hästholmen fort will be made during the day. This is a fort that hasn't been open for the last 15 years, it is in a bad condition and the owners are reluctant on a visit.
Included: Breakfast, train to Karlskrona, guided tours in railway tunnel and civil defence shelter. Hotel single room. Transport to Västra Hästholmen if possible.
Not included: Lunch and dinner.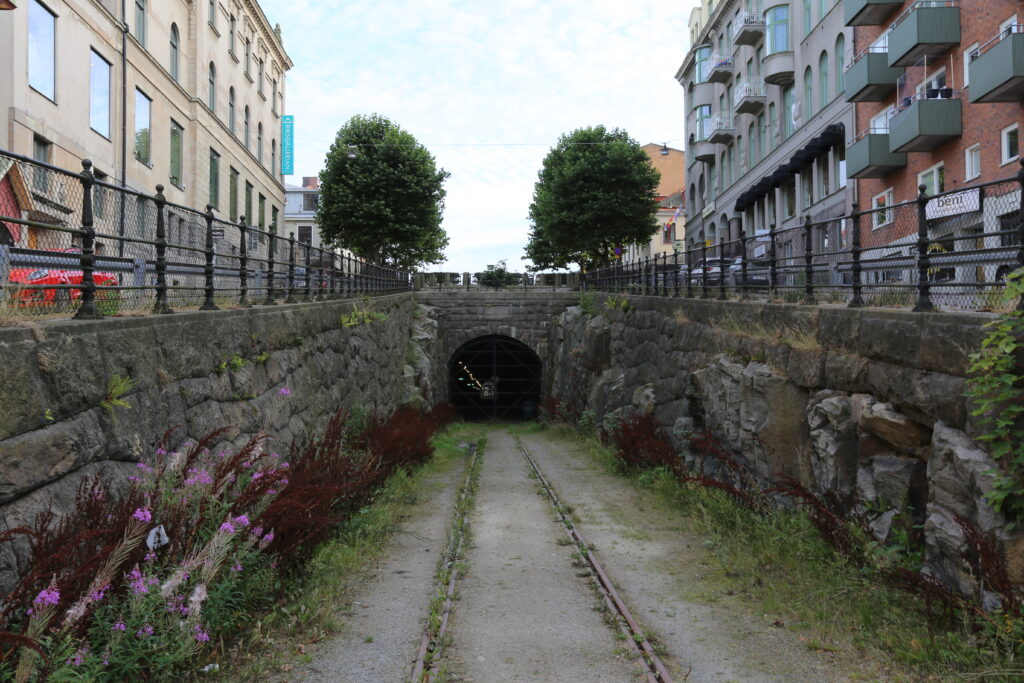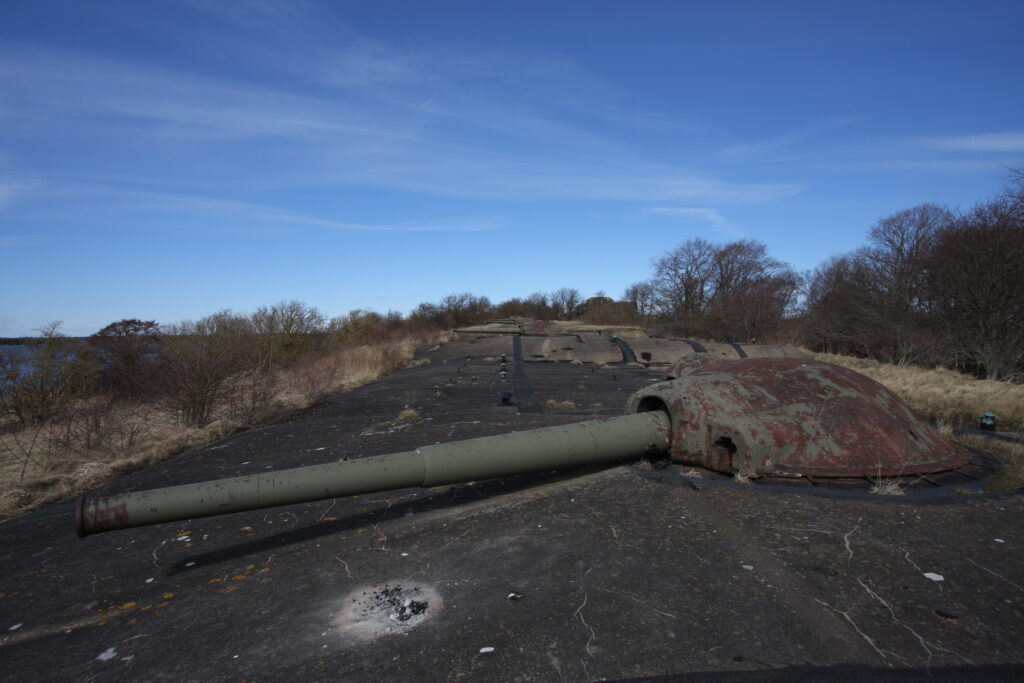 24 August 2021
Walk to the ferry over to Aspö island where transport awaits us. Visits to Drottningskär, Ellenabben fortress, Ellenabben modern 7,5 cm gun and command central and Aspöberg museum. Boat trip to Kungsholms fort where we will have a guided tour.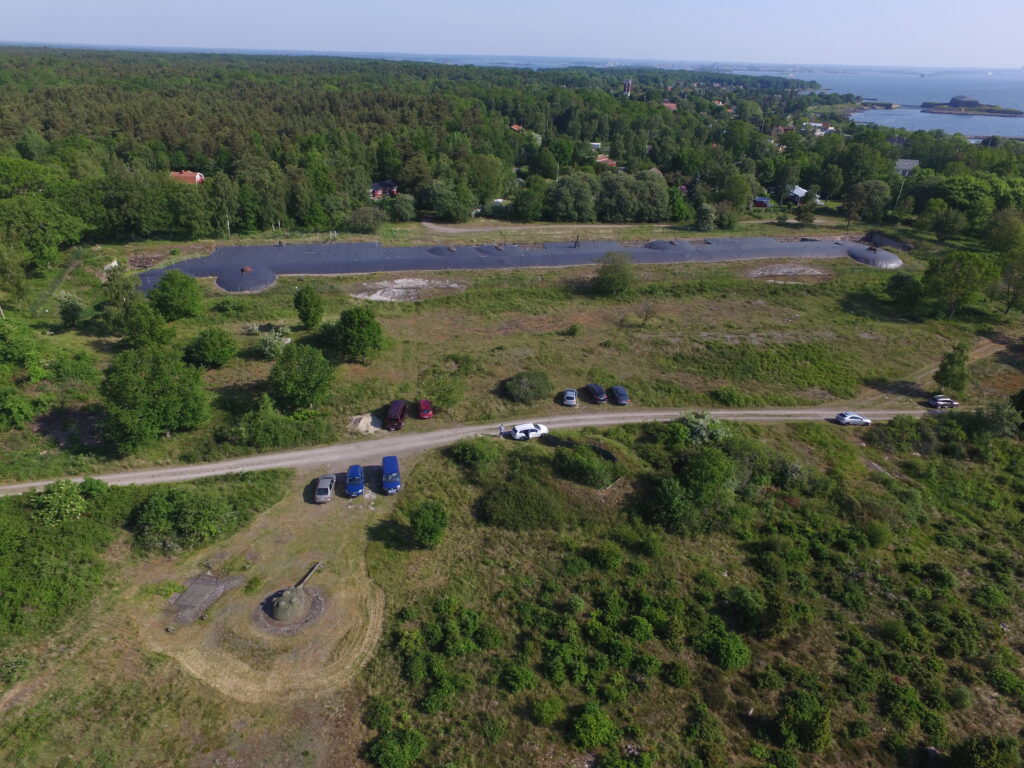 Included: Breakfast, boat taxi, entrance to three museums and Hotel single room. Transports on Aspö.
Not included: Lunch and dinner.
Note! Internal visit to the sites at Aspö is still pending, there might only be external visits here due to bad maintenence. Kungsholms fort might be fully re-taken by the military and therefore impossible to visit.
25 August 2021
Hotel breakfast followed by a longer train ride to Nyköping, with three changes en route. Leave Karlskrona 08:42, arrive Nyköping 13:13.
Coach pick up for short ride within town, first to the Hotel to collect keys and then to Nyköpings hus, a former 16th century castle with parts dating back to the 12th century that burnt down in 1665.
Some casemates are still viewable and we'll walk around the castle area for about 20 minutes.
The Cold War Femöre fortress in Oxelösund with its 7,5 cm m/57 guns in a central spine system. During the stay we'll have a genuine Swedish army dinner – peasoup and panncakes followed by coffee/tea and cake. Return to the Hotel around 21:00.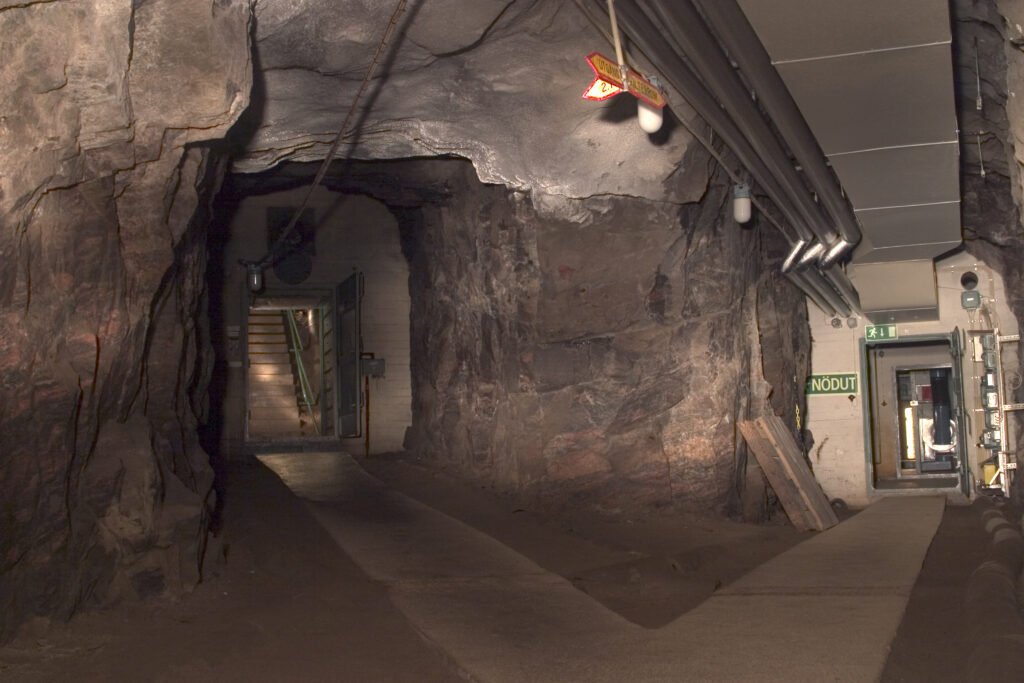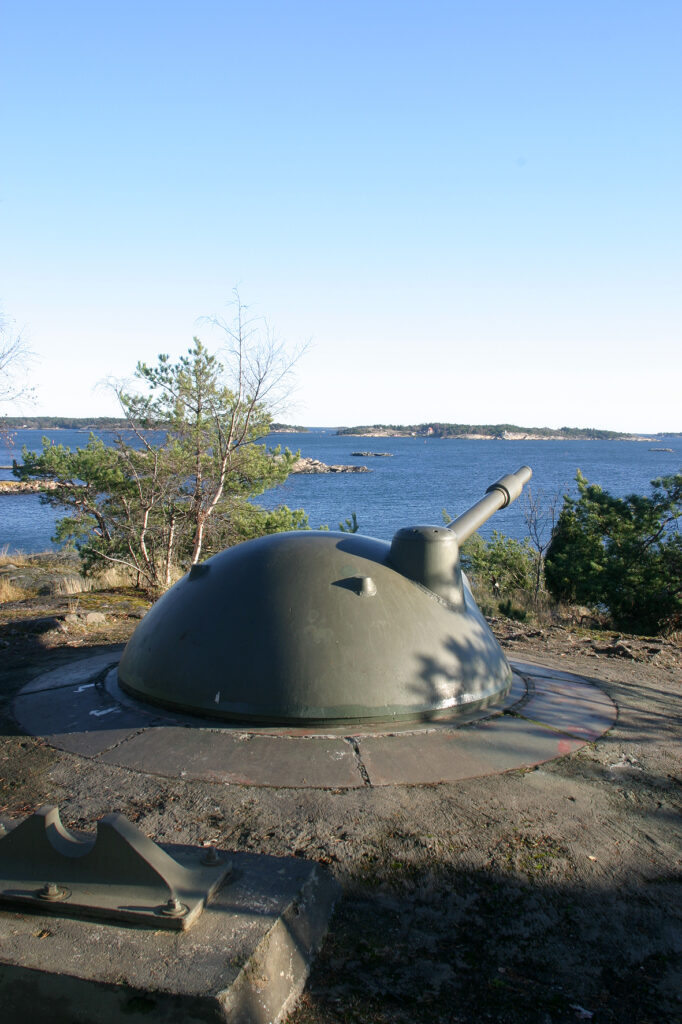 Included: Breakfast, train ticket to Nyköping, coach travel in Nyköping area, Swedish army dinner and Hotel single room.
Not included: Lunch.
26 August 2021
From this point to the end of the trip, it will be a co-shared trip with CDSG.
After hotel breakfast a day tour to Landsort island in the southern archipelago. Bus coach from the Hotel to the ferry out to Landsort. Bagage can be left on the coach. Visits to 15,2 cm m/98 battery and the modern 12 cm m/70 gun. On the island over 4 km walking. Charter boat back to the mainland and coach back to the northern Stockholm area, either Åkersberga or Vaxholm.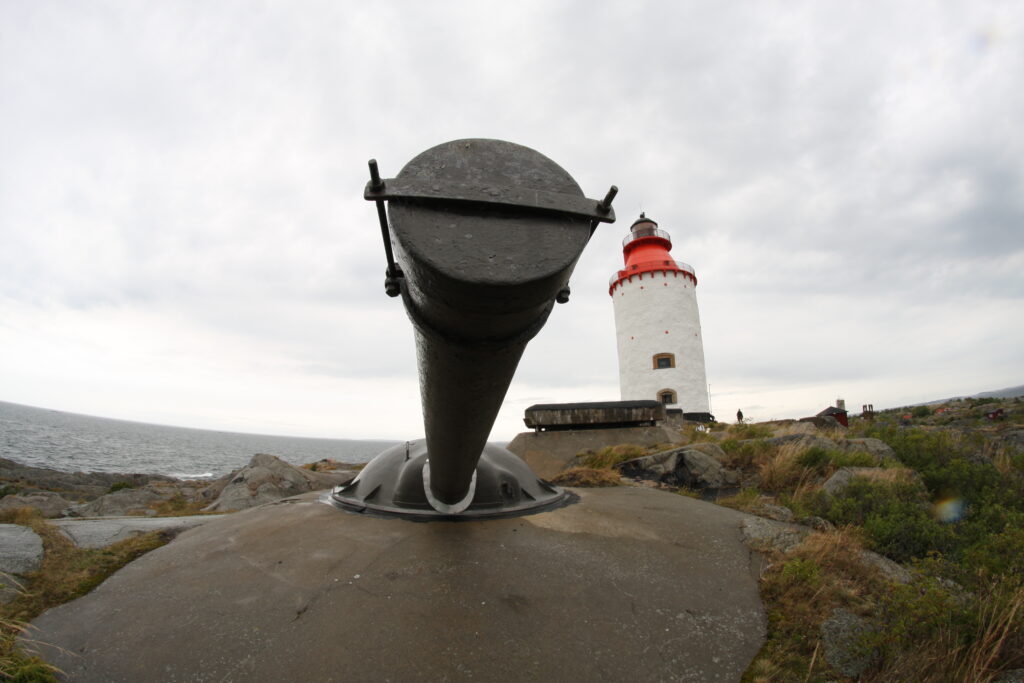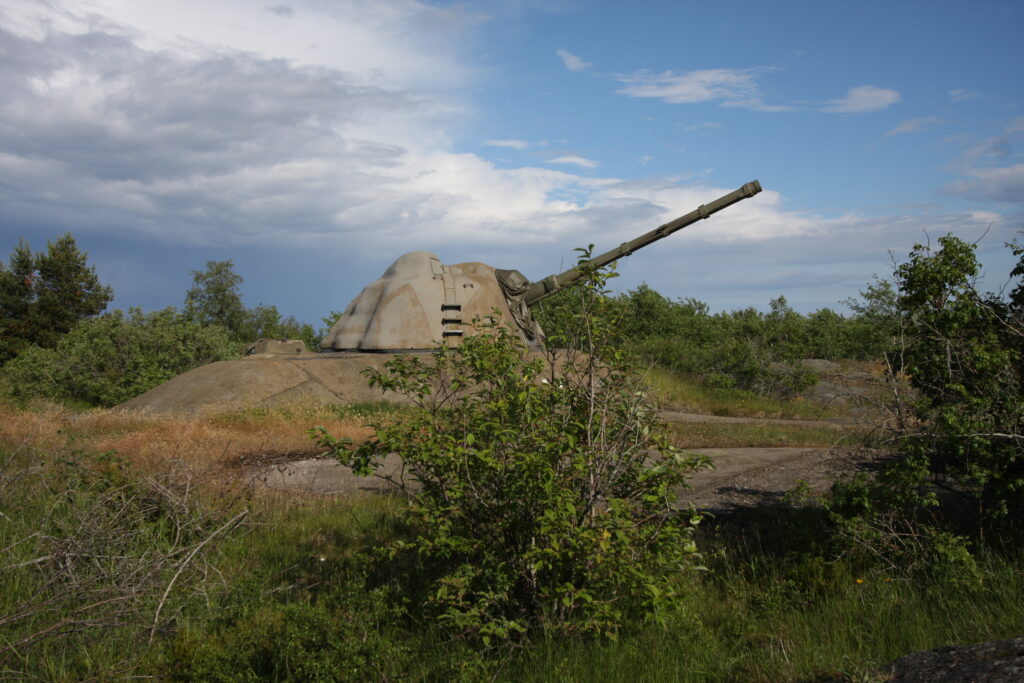 Included: Breakfast, bus coach, charter taxi boats, entrance to two museums and Hotel single room.
Not included: Lunch and dinner.
27 August 2021
After breakfast a day tour to Vaxholm area by coach with visits to the Vaxholm citadel, Rindö redutt, Oscar-Fredriksborg, Fredriksborg (with light lunch) and some of the Vaxholms defence line. Hotel in Åkersberga or Vaxholm.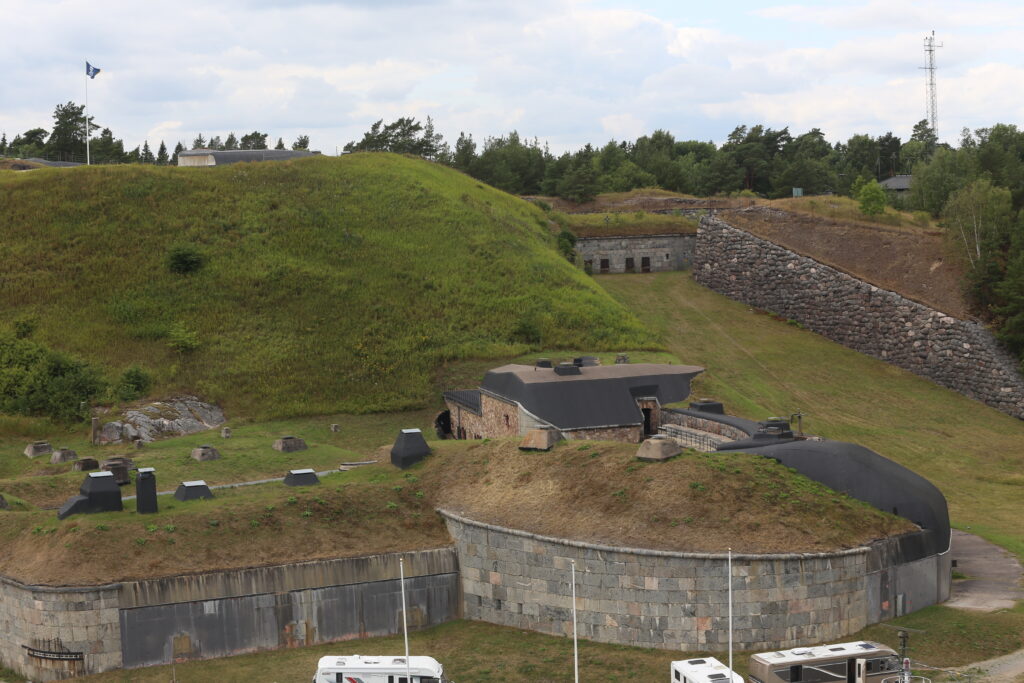 Included: Breakfast, charted coach all day, entrance to two museums and Hotel single room.
Not included: Dinner.
28 August 2021
After a hotel breakfast coach from the hotel to a water taxi over to Siarö fortress with a guided tour. Around lunch we are back on the mainland and will have an 1½h coach ride to the next water taxi från Simpnäs to Arholma, with the Cold War 10,5 cm m/50 gun. Guided tour and back on the mainland around 19:00. Either stay at Arholma airport hotel or en route towards Arlanda.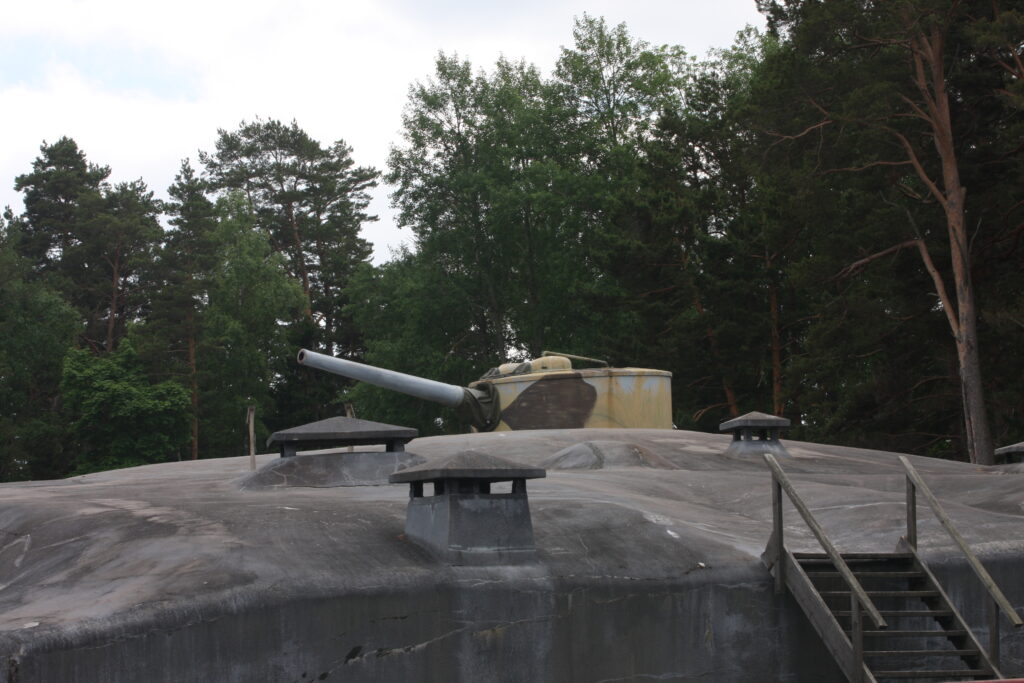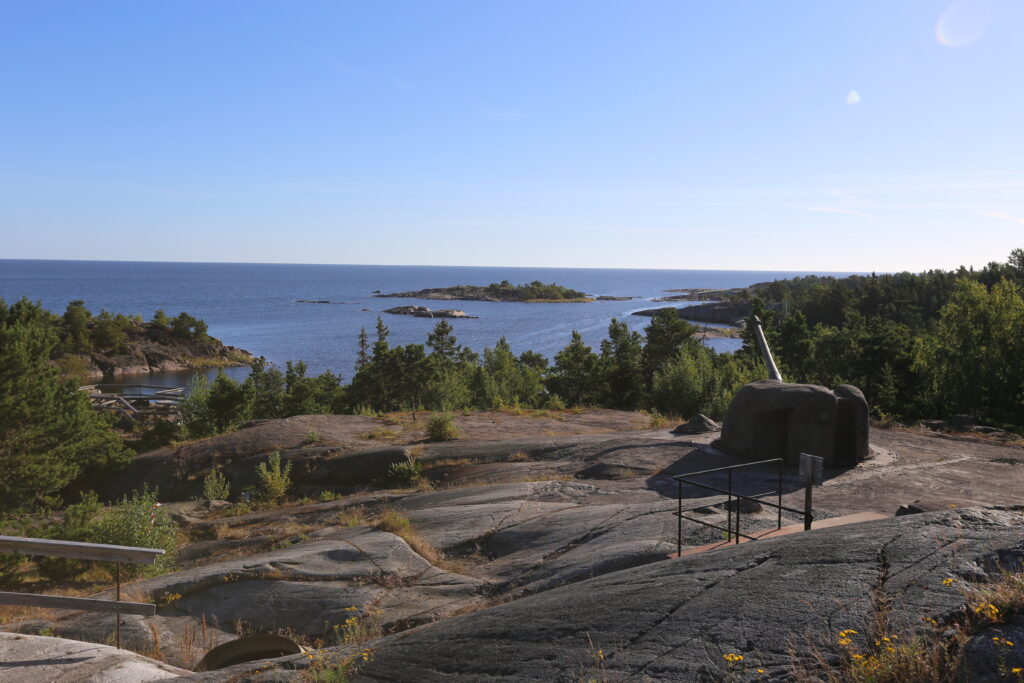 Included: Breakfast, entrance to two museums, bus coach, watertaxis and Hotel single room.
Not included: Lunch and Dinner.
29 August 2021
Tour ends after breakfast when you will be at Arlanda airport for your connection home.
Prices:
All transports calculated on 2020 prices. Changes on price can be necessary due to the pandemic.
Price is calcultaed on single room. If you can and want to share, please indicate that. At most night that will be an option with a reduction in price.
Changes in price due to unforeseen circumstances will be added to the price below and will be addressed as soon as possible. Example can be that a hotel closes due to the pandemic and we need to change to a more expensive hotel in a late stage.
For members of both FSG and CDSG that wants to join both trips there is a special price that includes both tours.
This tour costs 18.000 SEK including swedish tax.
Booking or interest in booking:
Should always start with a contact with lars@bunkertours.se, subject: FSG- tour. The sooner the better with your intent. A confirmation from FSG that you are a member will be done.
There is a booking fee of 3000 SEK that should be payed to bunkertours.se to secure a place on the trip. Payment can be made via paypal or bank transfer.
Payment of the total amount should be made latest seven weeks before the trip starts. Payment can be made via paypal or bank transfer.
Questions that you think will benefit others can be made here as well.
If attendees are less than 20 to this trip, bunkertours.se will add local non-FSG members to join.
Pandemic and cancellation:
Bunkertours.se can not be responsible for flight tickets or other expenses outside Sweden and Denmark. If the tour must be cancelled at a late stage there will be a re-run in May 2022. The deposit of the booking fee (3000 SEK) sent to bunkertours.se will in that case be held until 2022.
Please note that if an outbreak of the Covid virus would accour at a late stage in Denmark, the Swedish border can close and we need to cancel the Danish part of the trip and you need to fly into a Swedish airport instead.
Insurance:
Bunkertours does not have a special insurance that handles cancelled transportation or events/guided tours. The traveller should have adequate insurance for travelling in Sweden and Denmark.
Good to know:
Lunches will usually be sandwiches or similar from local supermarkets at the travellers own expense and purchase.
On some nights we will eat at the same place, otherwise there will be suggestions on various places in different price categories. Google is also good to suggest restaurants. At places with limited options tables will be preliminary booked for everyone in advance.
Train and coach travels mean a lot of lifting and carrying luggage. To be able to handle luggae, especailly on coaches please try and cope with one check-in luggage and a smaller for camera etc.