1 September:
Met up with five from the UK, two Germans and two Swedes outside Norrköping for an arranged visit to the former bed rock fuel/oil storage facility at Lindö.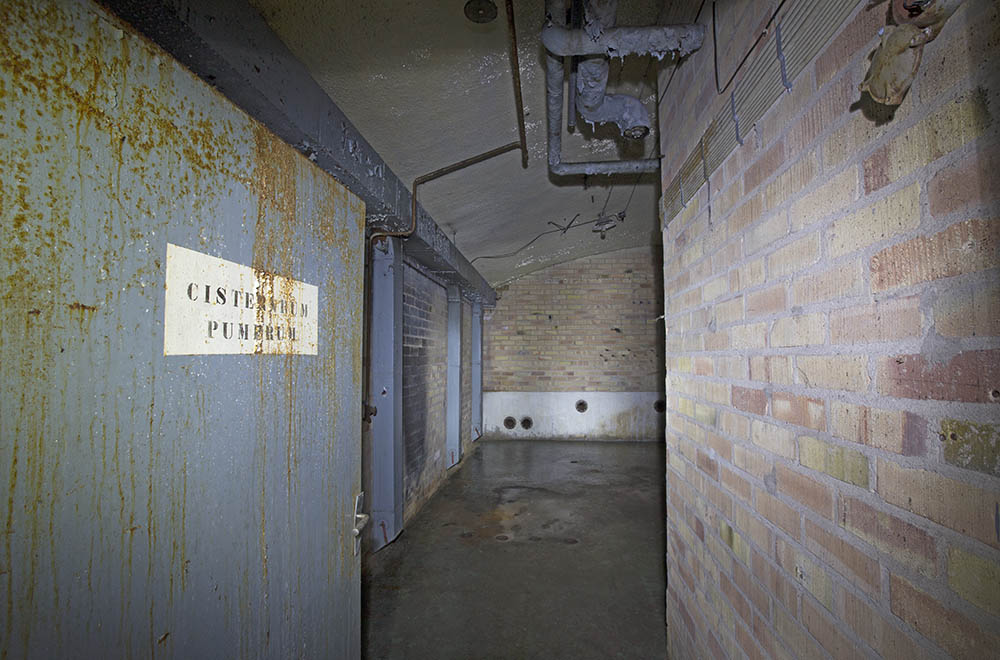 After this I headed out to prepare for the next day and the major guided tour of the former battery Arkösund, 7.5 cm m/57 together with the landowner. We made the sites even safer during the evening and got a chance to look at the lowest floor that was flooded the last time I visited the island. The night was spent in there house on an adjacent island.
2 September
09:30 the following morning we should board over 80 people on to the biggest ferry in this region and coordinate its schedule for us and a bigger wedding party together with the captain. The solution that was settled while we were on the Baltic, heading for the Bergön island made some alternations to the program.
Around 10 am I started to do guided tours in the main bunker while the opened gun position was open as a free tour but with a limited amount of people per time-slot. At 3pm over 100 people, some came with their own boat, had seen both sites and other things on the island and we headed for the mainland again.
The evening was spent at my wife's and my forest cottage village outside Nyköping, hosting a cray fish party for my UK friends together with Swedish friends from the neighbourhood.
3 September
Annual air show day at Skavsta airport, former F 11 air wing. This year the Nyköping town celebrated 700 years since a royal feast and therefore the airshow was a bit bigger than usual. Unfortunately the weather was the worst in many years, after 10 weeks without rain it started this day…
4 September
A few Swedes joined for the oil storage bed rock site in Oxelösund, capable of hosting 1 million m3 of oil in bed rock caverns some 40 meters below ground and well under the groundwater level. This is a truly remarkable site, in full operation and with very friendly personnel.
After a short break we re-grouped to a centre position in Nyköping, at one of the clock towers with a view over the town – and especially a good field of hearing for the 3pm tuuuut testing of the VMA signal. I have done tours for UK cold war enthusiasts for the last 13 years but have never been able to pinpoint the right Monday for this test of the 'important message to the community'. The sign sirens would also be used for air-raid alarms in a war time situation.